Speaking of outdoor activities, 90% of Australians will suggest you to go to the beach. If you like surfing, you must hear the famous place, Surfers Paradise, which is located in Queensland's Gold Coast with endless beaches, lots of shops and restaurants. It was lucky that Lily's cousin, Carrey, would go to Harbour Town which was a very big outlet shopping center on Gold Coast so we asked him to drive us and convinced him to go to the beach as well. Totally there were nine guys and two cars, one for Carrey, his girl friend and three 26s and the other for me, Lily, Carrey's sister and Carrey's friend on this journey.
Hey lady, are you ready!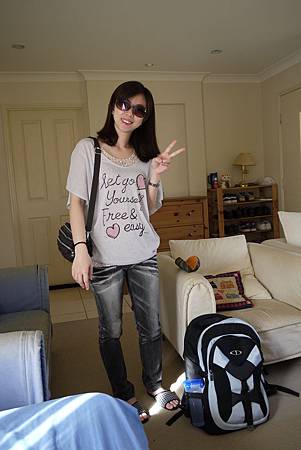 What a sunny day!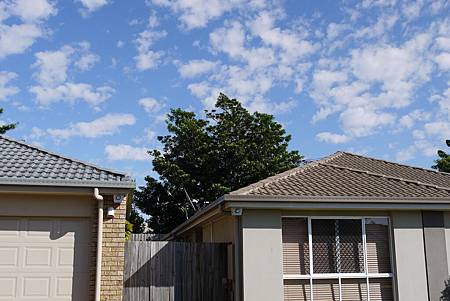 It took one hour to reach Harbour Town.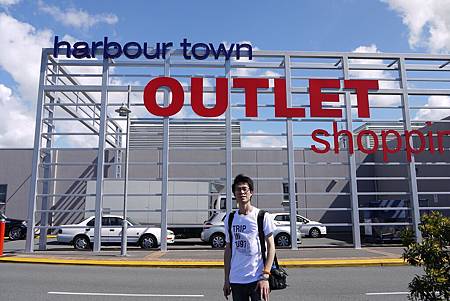 There were many kinds of shops there and the price was much cheaper than in Brisbane city. But some brand was still expensive than Taiwan.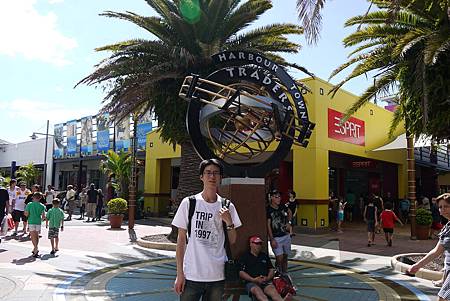 Well.. nice hat! But we could get that in Taiwan...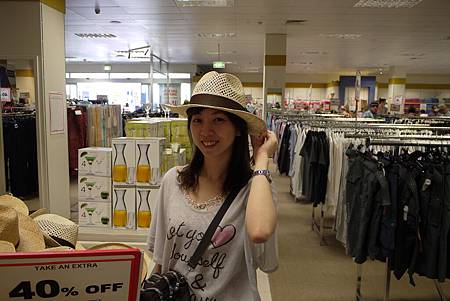 Mm... pretty good but we needed to save money...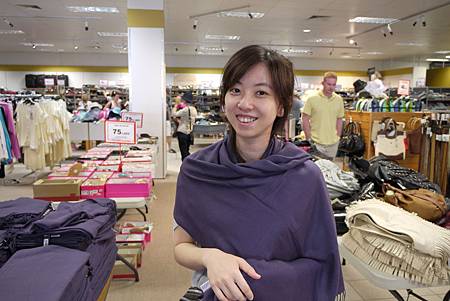 Before we entered Nando's, we had heared that it was a very famous chicken cuisine restaurant in Australia. It was lucky that you would have two more costomers la.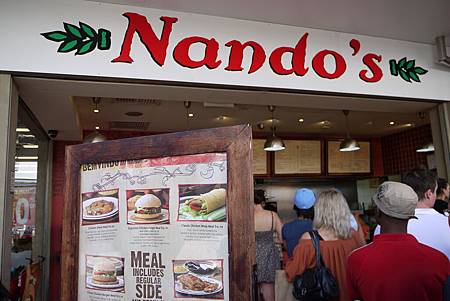 What should we order?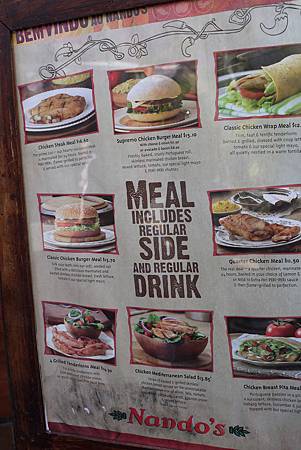 The chicken said, "Eat me, eat me..."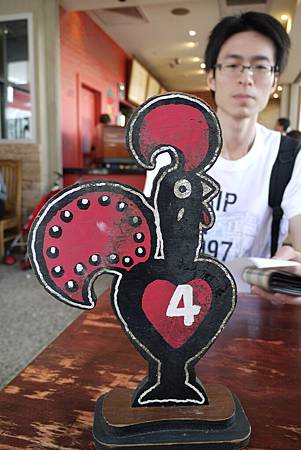 Our lunch, half chicken and chips.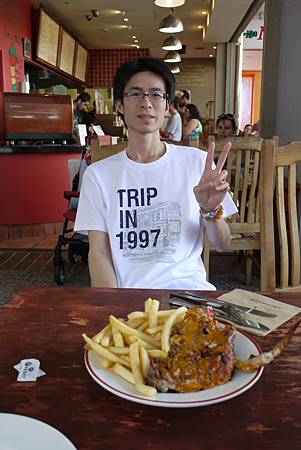 Who was delicious? Chicken or me?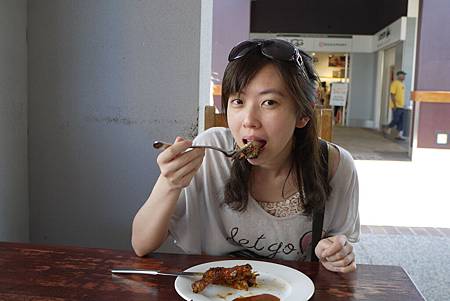 A Nike outlet but not cheap...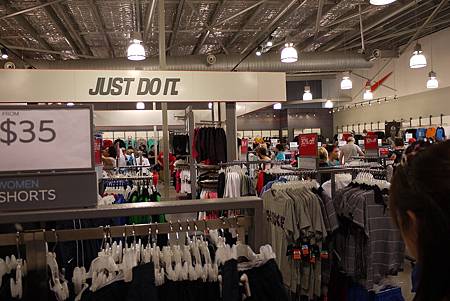 A adidas outlet but not cheap either.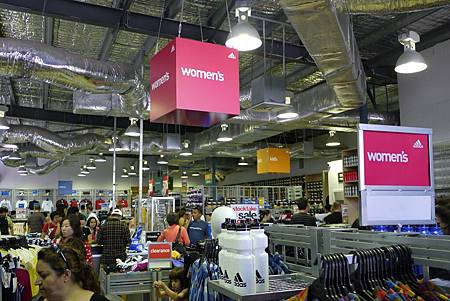 A pool finally would be a wishing pool.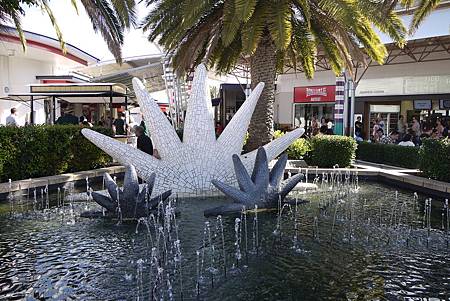 Lily and rabbits. My Ato... I missed you.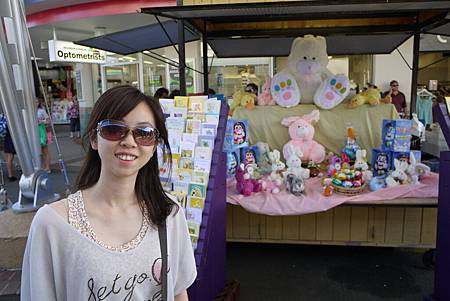 Final photo before leaving Houbour Town.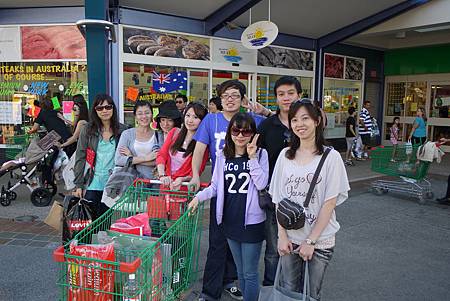 When we arrived the beach of Labrador, it had been 4 o'clock p.m.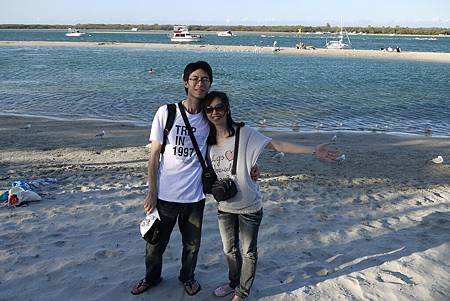 It seemed hot but it was a little cold by the wind.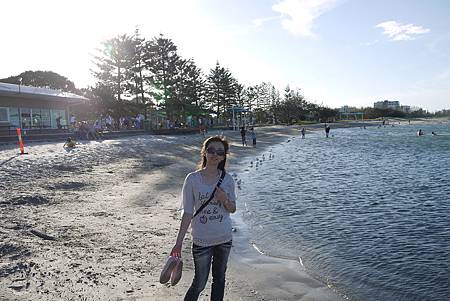 I didn't want kids but bikinis.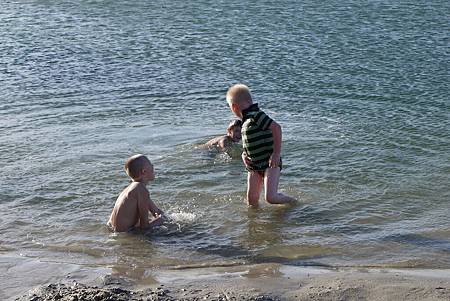 Our footprints.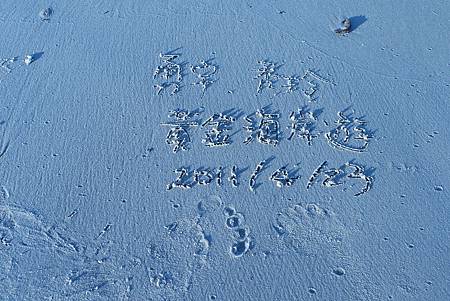 Fresh oysters with limes - very tasty!!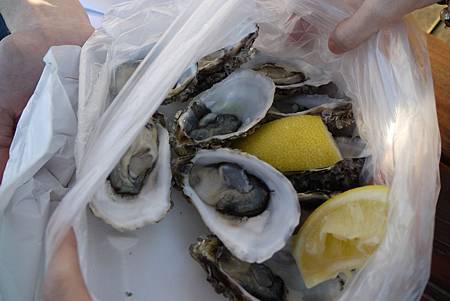 Say goodbye to the beach.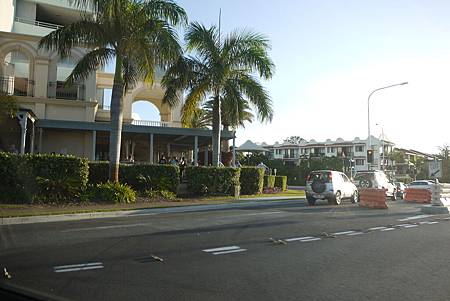 On our way to Surfers Paradise, we visited some famous hotels. Marina Mirage was Queensland's finest waterfront shopping and dining resort lying opposite to the 5 star Sheraton and adjacent to the world's first Palazzo Versace hotel.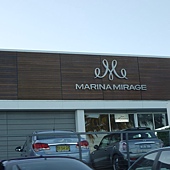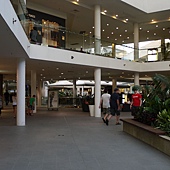 Take a photo on the bridge between Mirage and Sheraton.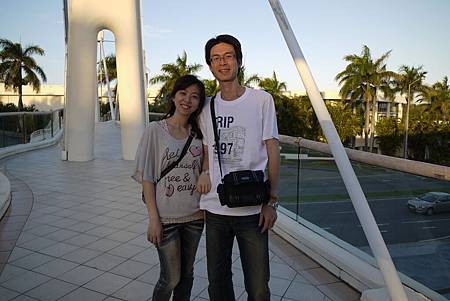 The Versarce Hotel view from the bridge.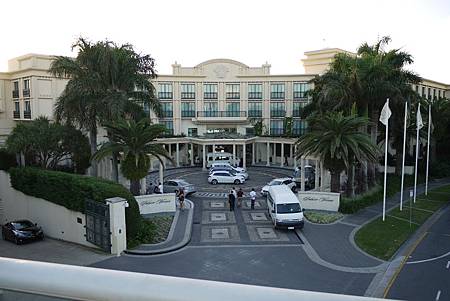 Look at the strange bus in the middle of the photo. This bus could run on both land and water.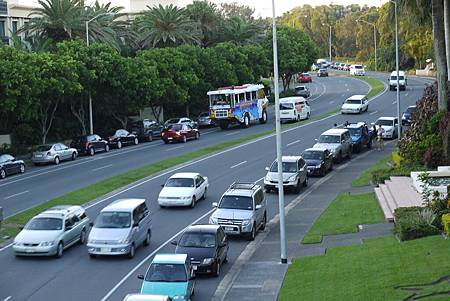 The Rolls-Royce belonged to the boss of Sheraton.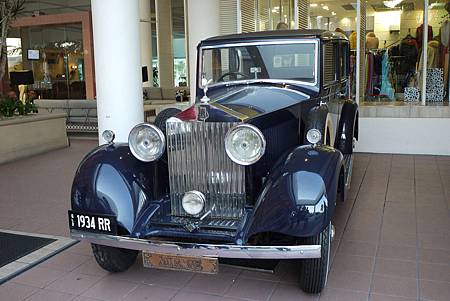 A handsome groom and a beautiful bride in Sheraton.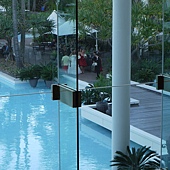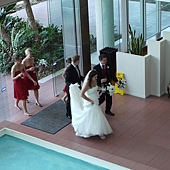 A landscape from French windows.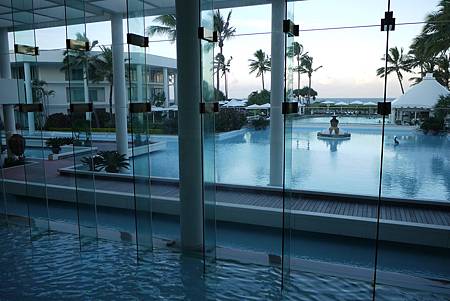 Hush... we were geusts...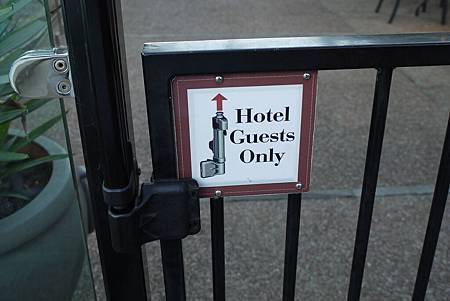 A mini-bar on the pool.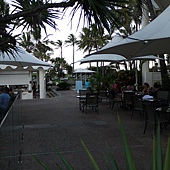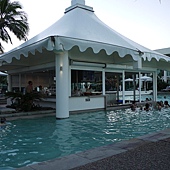 Baby! Let's enjoy our honey minites!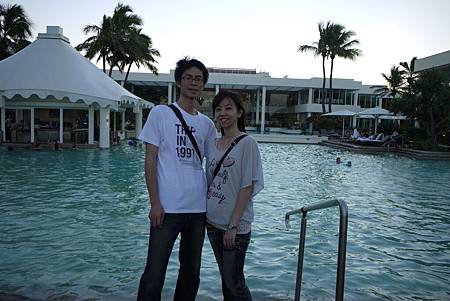 What! A putting green in Sheraton.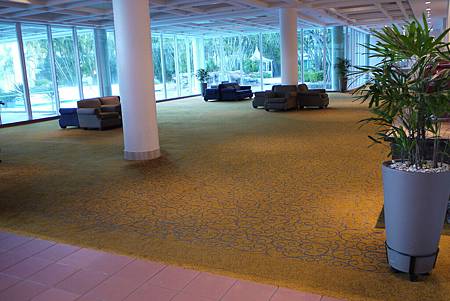 The sun was hidden by the dragon.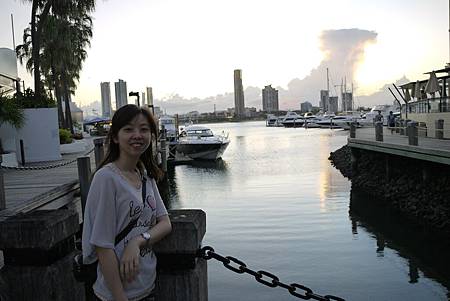 On our way to Versace.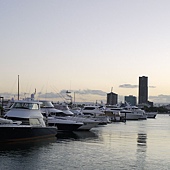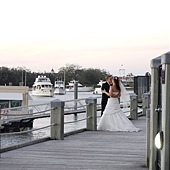 The back door of Versace.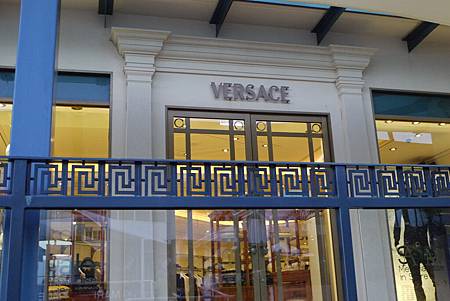 The luxury lobby of Versace. Wow! Everything is Versace.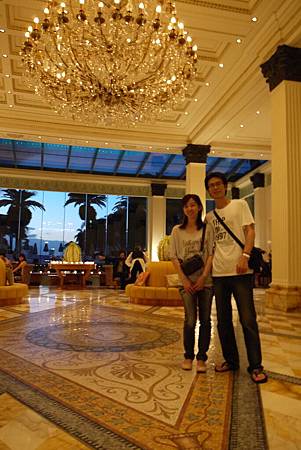 The mark of Versace and the crystal lamp.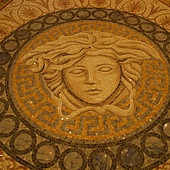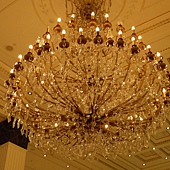 After visiting hotels and resorts, we drove to Surfers Paradise for our dinner.
The Ferris wheel is the landmark in Surfers Paradise. It was heard that the limo is used to take visitors to pubs.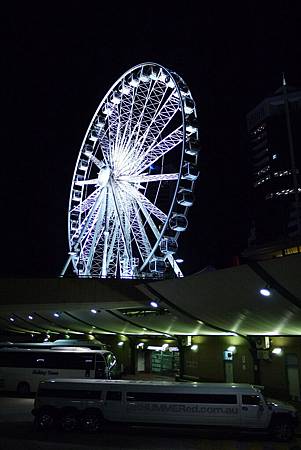 It was time for dinner now.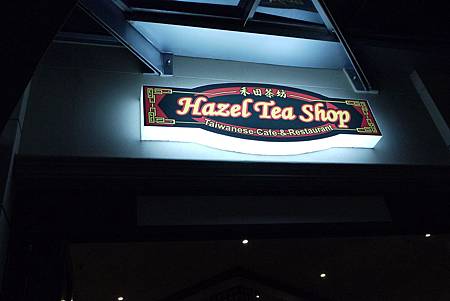 Each meal cost more than 10 AUD...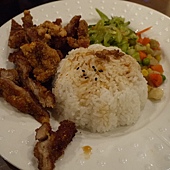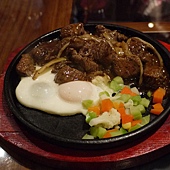 Thanks to our drivers.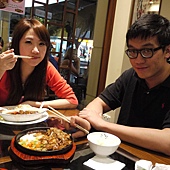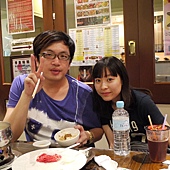 Night scenes of Surfers Paradise.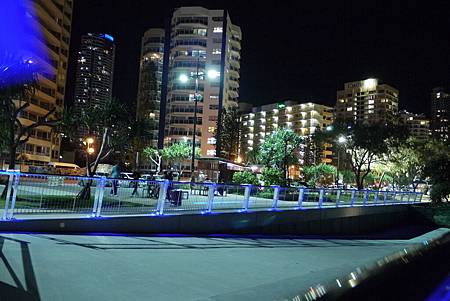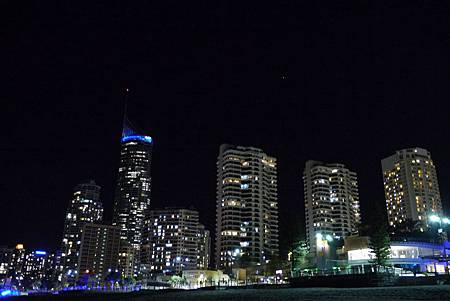 It was a pity that we didn't have enough time to dive into water and enjoyed a sun bath on the beach. Hope there was still a big sunny day for us to go to the beach again in Brisbane because it was almost autumn now.